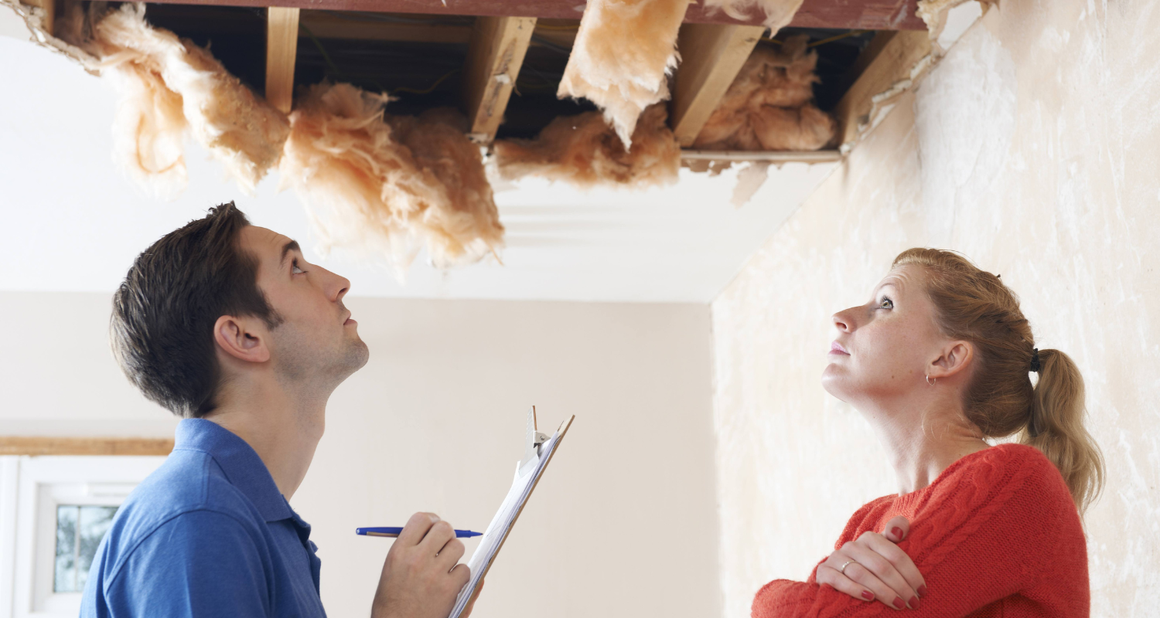 Oftentimes your uncle's best friend who was in construction 20 years ago will be happy to go and have a look at the house for you and tell you if it's solid. For the small cost of a case of beer you've got yourself some peace of mind.
Home inspectors are professionals. They are up to date on today's building codes and they are trained to use modern technology such as moisture meters and thermo imaging cameras to look beneath the surface. Many inspectors have a background in home construction and have inspected hundreds of homes. With this vast experience they can easily spot the red flags.
Buying a home is the biggest investment you will make in your life, the cost of an inspection could save you a lot of money and frustration in the long term.
But isn't the Seller obligated to disclose any problems about the house?
Yep, indeed the Seller, and in turn the REALTOR
®
, must disclose any known defects about the property.
However, you would be amazed at how little homeowners actually know about their homes!
Although a
Property Disclosure Statement
is provided to you when you make an offer, this form is filled out to
the best of the Seller's knowledge
and it's really just a snapshot of current time.
A home inspector can help find unknown defects and help you differentiate between the small, more manageable issues vs the big problems, and every problem has a solution, but is that solution in your budget?
With homeownership comes the responsibility of upkeep. What current concerns need to be addressed, and what future maintenance will you need to budget for?
Can you commit to this ongoing maintenance so that when it comes time to sell your home you can do so with confidence knowing that it's been well maintained?
The Inspection Process
Depending on the size of the home, an inspection can take anywhere from 1-4 hours. Normally the inspector will invite you to join him during the final hour so that you can go through the home together and you can visually see any concerns that have been discovered.
A final written report will be provided to you the next day and that's when you and I can look through things together and decide what to do next.
Remember, you are paying an inspector to go and find problems,
and they will be found so don't be alarmed when you receive a lengthy report.
There will be lots of minor suggestions addressing safety and general upkeep, and there may be some bigger stuff in there that scares you.
Before you go running for the hills, take the time to educate yourself on what the issue is. Can it be fixed? At what cost? Can I afford it?
If it absolutely scares the bejeezus out of you, no problem, you still have the option to walk away.
Here are your options.
One, we can go back to the Seller and try to re-negotiate by either asking them to reduce the price of the home, or to do the repairs themselves (work to be done by a professional and proof of payment to be provided prior to completion);
Two, you walk away. The contract is written to protect you and if the subject to inspection clause is not satisfied then you can release yourself from the contract and
any deposits put in place will be returned to you
;
Three, if the Seller is not willing to negotiate (and they do have the right not to) then you can weigh out the financial impact it will have and decide to proceed with the purchase anyway.
Bottom line, the decision is yours to make.
Buying a home on Bowen Island? Let's get you in touch with an inspector who's willing to cross the water and who understands the various nuances of an island home.
Buying a condo in the West End? No problem, I have a handful of great inspectors I would happily recommend.