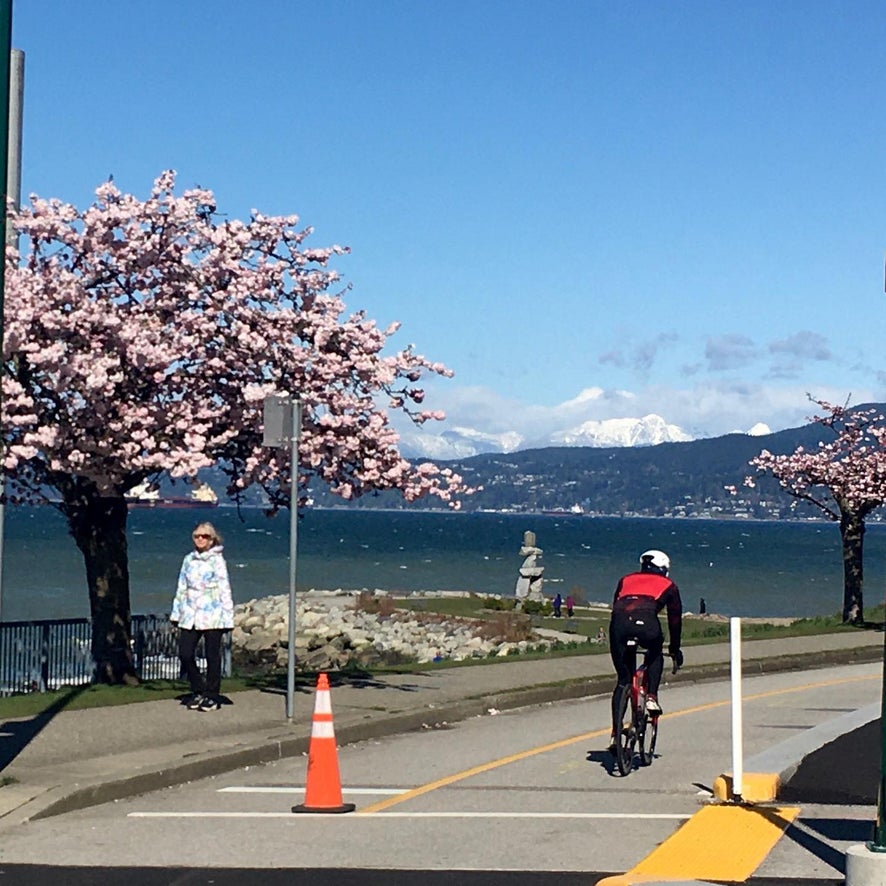 West-end Vancouverites take pride in their neighbourhood. And who can blame them? The West-End is vibrant, eclectic, and above all, welcoming.
The West-End appeals to both city-people and nature-lovers alike. Here you'll find incredible green spaces, a diverse community, and a booming restaurant and entertainment scene.
From the wildlife at Stanley Park to the many pubs and restaurants, there's always something to do in the West-End. Whether you're thinking of moving here it's important to know just what a great area you're getting into.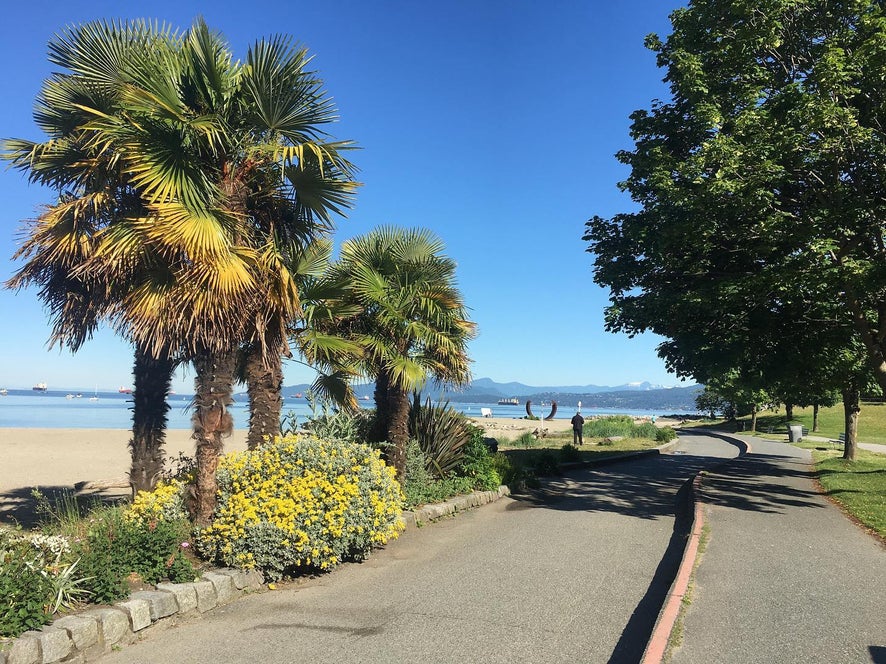 Real estate professional and local leader Angie Kirk has been a West-Ender for a number of years and we couldn't think of a better person to give you a complete guide to Vancouver's West-End.
Angie loves living in such a beautiful and community-minded area.
"There are so many different pockets in the West- End...I think there's a spot for everybody. The West end is so very eclectic and it's celebrated which is beautiful. It's a beautiful thing. Anyone and everyone...can fit into the West end."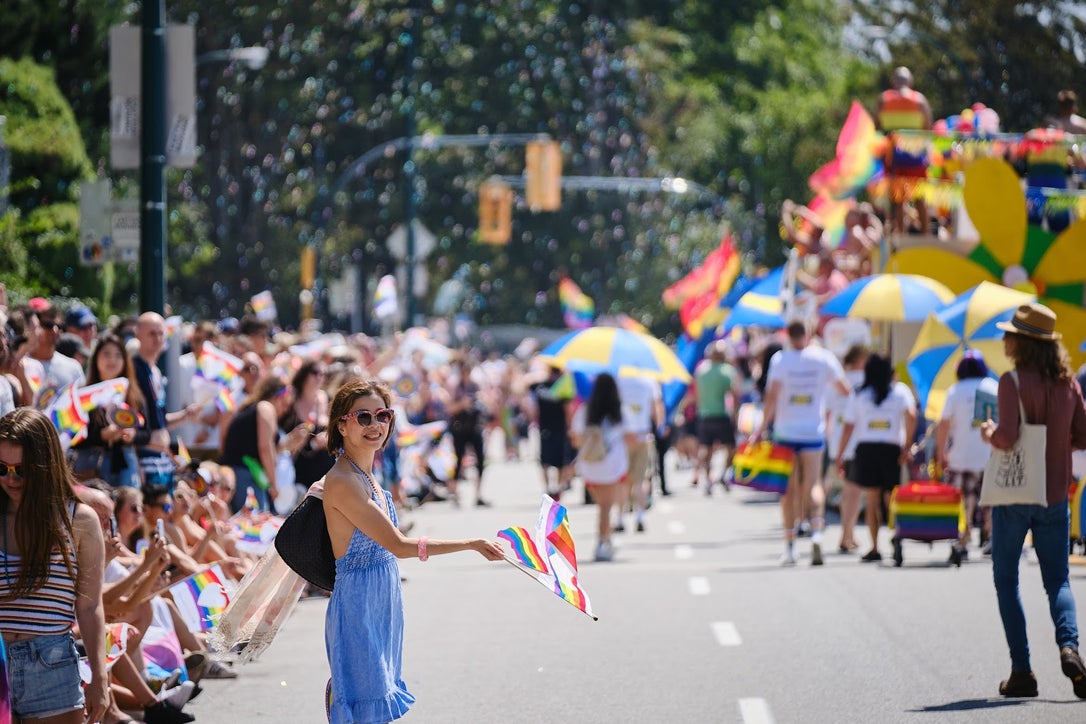 Lifestyle
Vancouver's highly sought-after West-End embodies the Vancouver lifestyle. Even when it's pouring rain for days at a time, there's a laid-back vibe that seems to say, everything will be alright.
And as Angie points out, "when the sun comes up, we all forget that it ever rained."
The area is well known for being LGBTQIA+ friendly. And there's a strong sense of community here as well.

"I love the West end and it's just such a neat community," Angie says. "People look out for each other, they care for each other and, and it's pretty amazing."

Just one look at the West-End BIA website and you can tell this community loves to come together for celebrations.

From the annual pride events to local restaurant initiates, there's always a reason for the community to lift each other up.

The West-End is also known for having one of the world's largest and oldest Polar Bear Clubs. And you know what they say. A community that does the polar bear swim together, stays together.


Properties
Many of the apartment buildings for sale in Vancouver's West-End are leasehold. Which is both good and bad, according to Angie.

"It's affordable, but yet you're kind of buying a depreciating asset," Angie explains.

The types of properties you'll find in this area are nearly as diverse as the people who occupy them.

"We have many condos...We have some really cool older apartments and then we have some heritage homes, which very rarely come on the market," Angie says.

There is no archetype for people who live in the West-End. You'll find people from all different age groups and backgrounds. This is part of what makes the area so appealing, there's a place for anyone and everyone, Angie shares.

The average rent for a 1-bedroom apartment in this area is $1,825. Which, according to Zumper.com is a 13% decrease compared to the previous year.

That average price jumps to $2,650 for a two-bedroom and $3,850 for a three-bedroom.

A survey done by the city of Vancouver tells us that most apartments here date back to the 1950s and 60s.


Eating and Drinking
When it comes to where to eat in the West-End, Denman Street, Davie Street, and Robson street are littered with an excellent selection of restaurants and pubs.

In these areas, you'll normally find plenty of shopping and people-watching opportunities as well.

According to Angie, cooking at home in the West-End is practically unheard of. Which explains why the restaurant scene is so lively.

"Nobody cooks here. And that was very obvious when we first got into our COVID lockdown. There quite a few apartment fires!"

And although West-Enders have surely put their stoves to good use by now, Angie says the restaurant scene remains strong. Even amidst the many challenges of COVID-19.

"Unfortunately, some of the restaurants didn't make it (through lockdown), but the restaurant owners who survived have worked so hard... They've had to deal with very unreasonable landlords and extremely high rents and they still persevered and they made it."

Angie says restaurant owners worked together with West End BIA to develop a Take Out Tuesday campaign that's seen great success.

"They worked out all sorts of promotions just to keep people coming back...Not only to help the restaurants but also to help the people who live in the West end eat," Angie explains.

These restaurants not only found creative ways to survive, but they've found ways to give back, too. Angie says many restaurants have been working extra hard to provide free meals to those who need them most.


Seeing and Doing

Located right on English Bay, the West-End offers a variety of beaches, priceless ocean views, and scenic parks for you to enjoy. Among the many area highlights, Stanley Park is one you don't want to miss.

"Stanley Park is unbelievable," Angie says. "I mean, you're right there on the sea wall and then you can go into the park and you've got tennis courts, you've got a pool, you've got nature, you've got the lost lagoon, ancient cedars. It's beautiful."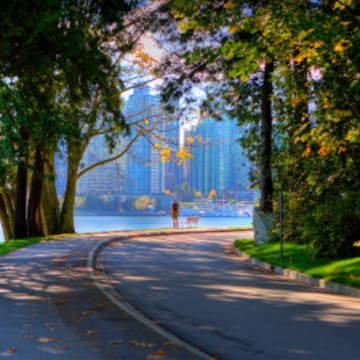 Streets in the West-End are quiet, and most attractions in the area are within walking distance.
"We have this beautiful eclectic neighbourhood that is very exuberant and accepting and playful," Angie says."There are touches of history everywhere. There are great coffee shops."
Transportation
The public transit system will get you anywhere you need to go in the West-End. But despite its efficiency, most people here choose to walk.
"You can just walk everywhere. It's so easy to walk here. It's almost easier (than taking the bus) and way more pleasant," Angie explains.
After all, who wouldn't want to walk when the streets are so scenic and peaceful?
Vancouver's West-End offers the perfect mix of city living and natural attractions. There's always something to see, do, or eat. So if you're thinking of moving to the West-End, we only have one question for you. What are you waiting for?